In simple terms, yes, you can use a Loss Assessor for a Personal Injury Claim.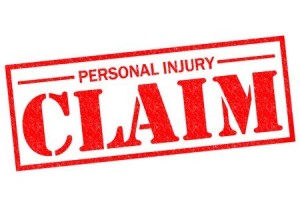 The benefit of using a loss assessor for a Personal Injury Claim is the fact that they can offer a "No-Win, No-Fee" arrangement as opposed to a solicitor who can't offer this arrangement. This is due to the fact that a loss assessor is regulated by the Central Bank. Solicitors are regulated by the Law Society therefore they must abide by their code of practice.
The benefits of a "No-Win, No-Fee" arrangement leave you the consumer fully protected in terms of costs should your case be unsuccessful and naturally a loss assessor won't take responsibility for the completion of your Personal Injury claim should there not be a reasonable prospect of payment within the matter.
A loss assessor also deals solely with insurance claims therefore has particular expertise within these types of claims, whereas some solicitors offer general practice solutions whereby they practice all aspects of civil and criminal law which essentially means they may not have the necessary skill set to expedite your Personal Injury Claim to a swift conclusion.
While PIAB suggest that claimants can process personal injury claims themselves, you will find that making a claim for the first time on your own is daunting task. Not only will a loss assessor achieve a better settlement on your behalf, they will also guide you through the Personal Injury Claim process.
If you have suffered a personal injury claim, why not contact our office in relation to your injury and we will offer a "No-Win, No-Fee" solution to your claim.
Pro Insurance Claims, "Don't Settle for Less"
Legal disclaimer.
This article discusses general information based on insurance claims. Please note however that it does not constitute loss assessor advice, nor is it intended to create a loss assessor-client relationship. Neither is it intended to provide a comprehensive or detailed statement of an insurance claim. No liability whatsoever is accepted by Pro Insurance Claims for any action taken in reliance on the information in this website.