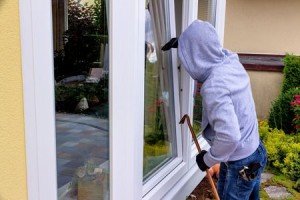 We were called out to a burglary insurance claim last week, which had considerable and extensive property damage.
The property in question was based in the midlands and it was finished to a good quality standard.
The thieves, not only did they steal a lot of our client's jewellery, they also stole our client's laptop and note pad, before they left the property they then decided to cut a water pipe in the first floor of the building.
The created an enormous amount of water throughout the property as the water had been leaking for several hours until the home owner returned home.
After our client rang the plumber who explained to them how to turn off the main water supply, our client then contacted our office in relation to their potential burglary insurance claim, our advice was as follows,
Contact the Gardaí immediately as this is a condition precedent to liability on most insurance policies.
Take pictures of the property damage.
Complete a list of the "big ticket" items that have been stolen.
Make temporary arrangements for alternative accommodation as the property was uninhabitable and they had a young baby to consider.
Our client gave us their insurance details and we subsequently put the insurance company on notice of the claim.
They then proceeded to appoint a loss adjuster (the agent who represents their interests) and we agreed to meet with them the following day.
They was a lot of discussion surrounding the scope of works required to repair the property and if our client had a legitimate basis for requesting temporary accommodation.
Due to the extensive surveying equipment we have available, we obtained a large scope of works which was in excess of our clients expectations, due to the fact it was proven that the level of moisture within the timber exceeded normal levels therefore on this basis insurers were liable for the cost of repairs.
Regarding the alternative accommodation, it really was penny pinching on their side and had the loss adjuster not had a vested interest in reducing the payment within the claim no discussion would have taken place in this regard. The loss adjuster finally accepted that our client did indeed deserve this allowance within the claim.
Within the following few days, we quantified the loss of the buildings in a specific format which illustrates a comprehensive breakdown of the cost to repair the building works, we also referenced priced all the contents with supporting documents.
When these actions are done, a loss adjuster will need to make a counter offer as detailed as the offer supplied therefore it is clearer to understand their offer and if any discrepancies occur within.
There was an element of underinsurance however due to the fact that the midlands doesn't have a specific rate there should be ample discussion in this regard to which our client will benefit.
We have now submitted the full burglary insurance claim and await a response from insurers loss adjusters which will be received promptly due to CPC 2012 requirements.
If you have a similar issue, why not contact our office today for a "No-Win, No-Fee" proposition which on average, we achieve a 30% better settlement on your behalf net of our fee.
"Don't Settle for Less"
Legal disclaimer.
This article discusses general information based on insurance claims. Please note however that it does not constitute loss assessor advice, nor is it intended to create a loss assessor-client relationship. Neither is it intended to provide a comprehensive or detailed statement of an insurance claim. No liability whatsoever is accepted by Pro Insurance Claims for any action taken in reliance on the information in this website.