A news article within an Irish newspaper stated "Homeowners are missing out on thousands of euro because of a phobia about making Home insurance claims."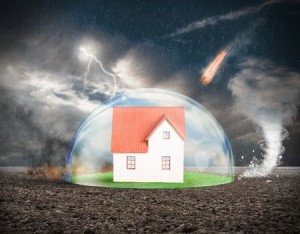 Could this be true? The age-old fear of loosing a no insurance claims bonus rings true to us all, I recall my first car insurance premium being over £5,500 with only one company that would quote for cover. I actually had to work weekends to help pay the cost for a Third-Party Policy and I didn't have any insurance claims at the time!
Car Insurance and Home Insurance no claims bonus systems don't mirror each other, within the car insurance market we are in a hard market which essentially means that insurance companies aren't profitable therefore there is less capacity which creates an upwards trend within pricing.
The home insurance market is still profitable for a lot of insurance companies therefore pricing remains softer. Under the Consumer Protection Code 2012 an insurer is compelled to explain that making home insurance claims will result in the loss of a no claims bonus. Some companies even explain how much this is worth to you.
If we consider a typical example of a loss of 30% no claims bonus and you are paying a €500 premium for your four-bedroom home in Dublin this equates to approximately €150 per year. The first year after the home insurance claim most other insurance companies wont quote therefore you are essentially locked with that insurer.
Some proposal forms ask the question did you have any claims within the past three years therefore in year four you can revert to the open market. 3 years x €150 equals €450. If you have a claim of €5,000, you need to consider the policy excess of approximately anywhere from €250 – €1000. Let's take the €500 as an example, then consider a loss assessor fee of 10% plus the VAT. The total deductions including an assessor fee is approximately €1,500 which means the real gain is approximately €3,500.
While there is an eliminant of self-insurance, can we really begin to ignore real gains of €3,500?
If you have a home insurance claim, why not contact our office in relation to your claim and we will offer a "No-Win, No-Fee" solution to your claim.