We recently had an enquiry from a farmer in relation to storm damage to his sheds, we discussed the loss details and proceeded to arrange an inspection.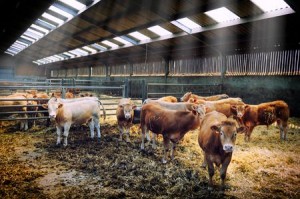 The farmer was rather curious about the method of settling a agricultural insurance claim and proceeded to ask a number of questions, all were answered in great detail however I could see that he was missing some technical aspects of what I was saying to him.
Then I said, would you expect me to be able to farm those cattle as good as you, if not, then why would you expect that you would be able to do this agricultural insurance claim as well as you?
And without further ado, he agreed to proceed with our Loss Assessor services.
Due to the fact my father farmed all his life, I was reared on the family farm therefore I would have a good background in farming and acknowledge why farmers are sceptical of experts. Most experts including governments have failed to deliver on promises made to the farming community however the basis on which we conducted business was to get him at least a 30% better settlement within his agricultural insurance claim to which we did deliver and exceed this at claim settlement.
After the inspection of his loss, I showed him damage to his sheds to which the insurance company's loss adjuster had failed to discover. There was damage to roof structures which needed to be repaired on two sheds.
The insurance company's loss adjuster has a performance based contract with the insurance company and acts in their interests, not yours. Seeking our independent, experienced Loss Assessor advice allows you to get the maximum settlement possible therefore the 10% plus VAT which we charge was happily paid by the farmer due to the fact in this instance the claim actually doubled net of our fee.
If you have a agricultural insurance claim and want a better settlement offer, speak to us today for a no obligation conversation.
Pro Insurance Claims, the public loss assessors that "Don't Settle for Less"