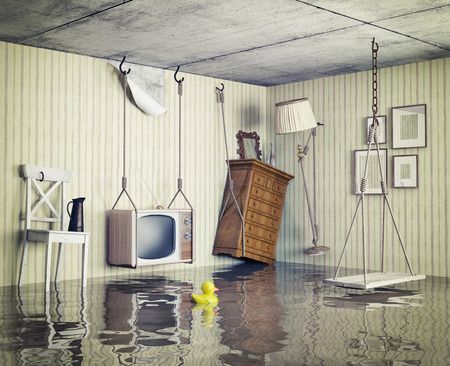 The definition of flood damage is noted hereunder,
Flood – an overflow of a large amount of water beyond its normal limits, especially over what is normally dry land.

Damage – physical harm that impairs the value, usefulness, or normal function of something.
Ireland has witnessed a lot of flood damage in recent years and insurers appear to exempt cover in certain high-risk areas despite infrastructure improvements.
The Donegal Flooding was quote recent, it happened in 2017, Clerys department store apparently reported a profit of €7.7 million after flood damage within their building in 2013.
After flood damage has occurred you will need to report the claim to your insurance company, this is something you may wish to do yourself or alternatively your appointed loss assessor can do this for you. Your insurance company will appoint their own loss adjuster to represent their interests and your loss assessor will meet them on site to discuss all the relevant sections of your insurance claim.
The clean up can be a daunting task, you will need professional assistance, due to the fact we obtain a cash settlement on your behalf, we don't actually complete this aspect of the claim following flood damage however we can recommend professionals to assist you in this regard.
Flood damage can result in silt, mud, etc within your property, this can result in complications when completing remedial works however you shouldn't worry as Pro Insurance Claims are a leading expert in this field and a highly experienced loss assessment firm.
The benefits of using a loss assessor to assess your flood damage would be,
30% better settlement net of our fee.
Cash Settlement.
No quotations required.
Complete assessments of the property.
Recommend any further professionals required.
Faster Settlement.
If you have any further queries please don't hesitate to contact us today.